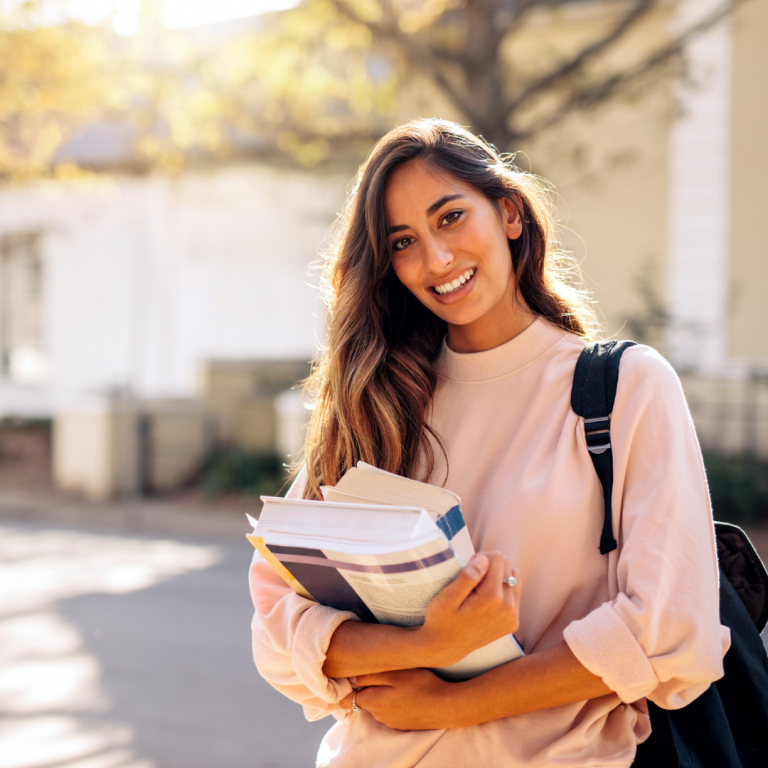 It's easy to break your budget when you're a college student. With costs rising, student loans, expensive textbooks, and meals, how can you ever hope to afford everything? But budgeting doesn't have to be difficult or stressful. Budgeting can help you take some control over your finances and plan for your future.
College students have a lot on their plates, from books to food to entertainment. Between the tuition, books, and living expenses, finding room for savings is tough. But there are ways to manage your spending and free up more money to put toward your financial goals. Here's how to budget as a student.
Calculate Your Net Income
Let's assume that you work as a part-timer to help you get through your college days. Calculating your monthly net income is crucial to help you keep afloat with your daily expenses. College can be an expensive time in your life. Not only are you paying for tuition, books, housing, books, and all of the other necessities, but you also might have a few splurges. You know, the mall trips, the movies, the food, clothes, etc. It's easy to see how you could run into some financial woes if you're not careful. Once you arrive at college, one of the first things you'll want to do is to start budgeting your money for this new and entirely unfamiliar lifestyle.
List Monthly Expenses
Being a college student means having limited income. You may only be working a part-time job or may have to work both full-time and a part-time job just to make ends meet. If you have expenses that show up regularly, like housing, student loans, tuition, groceries, and gas, then you'll know just how important budgeting is. With a little planning and organization, you can budget your expenses and still keep living the way you want.
Determine Your Monthly Expenses
Planning ahead and setting money aside for occasional expenses is a wise financial move that can help you stay on track. Budgeting may seem challenging, but it doesn't have to be. College life brings both fun and numerous expenses, including food, rent, tuition, sports, books, and more. However, by identifying your monthly expenses, you can develop a strategy to address these costs and make more prudent spending decisions. For example, by researching ASN Capital Student Living's acccommodation or similar properties and reading online reviews in advance, you can make an informed choice and be prepared for your rent expense. Furthermore, creating a comprehensive budget that encompasses all your monthly expenses will enable you to make responsible financial choices and ensure you have the necessary funds to fully enjoy your college experience.

Save For Emergencies
It is always a good habit to set aside money regularly as savings. This is because you might need to deal with situations in the future where you will require money. For instance, you might be paying high utility bills which is a result of electrical issues; in such cases you might need to have repairs made with the help of an Electrician Toorak, or one closer to you. Likewise, you might need to pay for medical emergencies or a similarly unforeseen circumstance. Being prepared for such situations requires you to have savings that you can rely on.
Organize and List Your Outgoings
Student budgeting is difficult, especially when so many purchases aren't predictable. But one of the best ways to get your finances in order is by ensuring you're tracking your expenses and knowing what will end up costing you. First, make a monthly list of all the fixed costs you have. This includes rent or mortgage payments, utility bills, and subscriptions (such as Netflix). Then, list all your variable expenses, including food, gas, entertainment, and more.
Make Adjustment With Your Budget Plan
College is expensive, and you need to know a few basics about how to manage your money so that you stay in control of your expenses and have time to pursue your passions. As a student, you may be careful to keep track of every dollar you spend. It's the same with budgeting. There is just no way you can forget those student loans, textbooks, and rent. So, if you feel like your accommodation is costing you too much money, you could find a service that helps you find more affordable housing, like https://www.hybr.co.uk/ and others. These services are tailored towards university students and are more likely to keep your means in mind when finding suitable accommodation.
Further, to ensure that you save money for emergencies as well as pay all your bills and loans on time, you can make adjustments to your expenses. For instance, reduce expenditure on entertainment and lifestyle items such as going out to movies, parties, or eating out every day. You can also do some tweaks to utility necessities, such as replacing an electric furnace with a propane or heating oil furnace, which can save you a lot of money since you can purchase the fuel in bulk or look for a monthly budget plan (Learn more from Romeo's Fuel or similar service providers).
However, even though you might try to stick to a budget, things come up, and before you know it, you're back in the same spot, making the same bad decisions. So, how can you avoid this situation? Well, it is simple if your budgeting plan fails, all you need to do is make improvements to it often so that you can keep up with your increasing or decreasing needs. Create a new budget plan that will save you money, not waste more money.