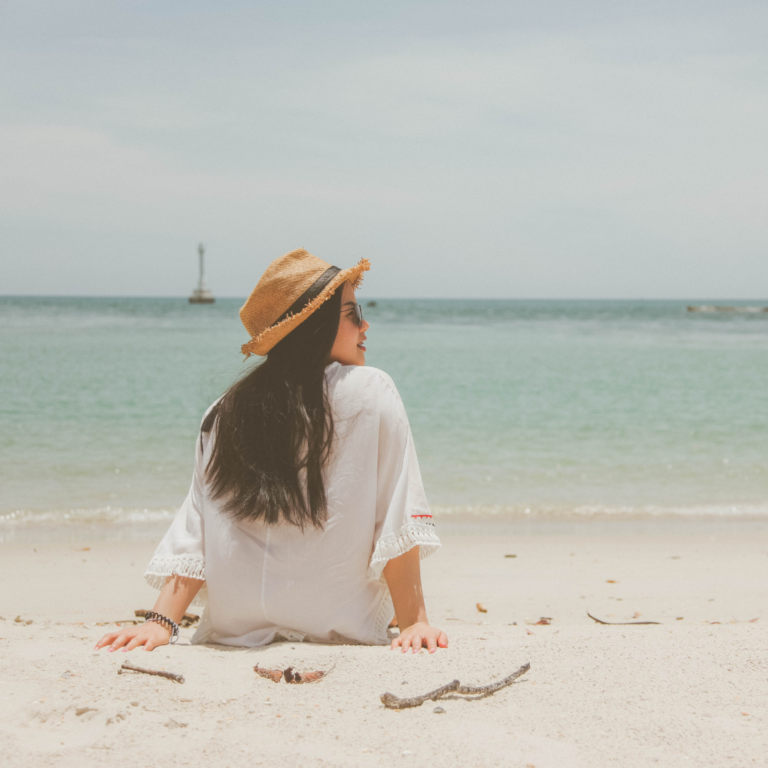 Are you tired of the same old 9-5 life and are looking for a change? Do you dream of seeing more of the world, but don't know where to start? Look no further! In this blog article, we share 8 practical tips that will make it easier than ever to live the travel lifestyle. So grab your passport and get ready for your next adventure!
Choose a Destination
When it comes to choosing a destination for your travels, there are a few things to keep in mind. First, consider your budget. How much can you afford to spend on travel? This will help narrow down your options. Next, think about what type of trip you want to take. Are you looking for a relaxing beach vacation or an action-packed adventure? Once you know what you want, research different destinations that fit your criteria. Finally, pick a date and start planning! The sooner you start planning, the easier the process will be. By following these tips, choosing a destination for your travels will be a breeze!
Research Accommodation Options
Choosing the right accommodation can be the difference between a good and bad trip. There are so many accommodation options available. Doing your research ahead of time will help you choose the right place to stay for your budget and needs. If you're on a tight budget, hostels and camping are great options. You can often find hostels for under $20 per night, and campsites for even less. If you don't mind sharing a room with other people, hostels are a great way to meet new people and save money. Camping is also a great way to save money, although it may not be as comfortable as other options.
If you're willing to spend a bit more money, Airbnb and hotels are both good choices. Airbnbs can be cheaper than hotels, especially if you're staying in a city where hotel prices are high. You can also often find unique places to stay on Airbnb, like apartments or houses in residential areas. Hotels are usually more expensive than Airbnb, but they offer more amenities like pools, gyms, and restaurants.
No matter what your budget is, there's an accommodation option that's right for you. With a little research, you can find the perfect place to stay for your next trip!
Plan Your Activities
One important tip is to plan your activities. This may seem like a no-brainer, but it's easy to get caught up in the excitement of travel and forget to plan. By planning your activities, you can make sure that you're getting the most out of your trip and not wasting time.
Consider the Cost of Traveling
No matter how you choose to travel, there will always be some cost associated with it. If you're planning on doing a lot of traveling, it's important to consider the cost of transportation, accommodations, and activities.
One way to save money on travel is to use budget airlines or take advantage of flight deals. Another way to save money is to couch surf or stay in hostels instead of hotels. And finally, one way to save money on activities is to find free or cheap things to do in your destination. Of course, the best way to save money on travel is to plan and prepare for anything. By being mindful of the cost of travel, you can make sure that you have a great time without breaking the bank.
Pack Light and Wisely
One of the best ways to enjoy the travel lifestyle is to pack light and wisely. This means packing items that are versatile and can be used in multiple ways. For example, instead of packing a separate outfit for every day of your trip, pack clothing that can be mixed and matched to create different looks.
Also, be sure to pack items that are lightweight and easy to carry, so you don't have to lug around a heavy suitcase. And finally, make sure you have all the essential items you need, such as toiletries and a change of clothes, but don't overpack. By following these tips, you'll be able to travel lightly and easily, which will make your trips more enjoyable overall.
Make Use of Technology
One of the best ways to make traveling easier is to take advantage of technology. There are so many helpful travel apps and websites that can help you plan your trip, find the best deals, and even navigate your way around a new city. Before you leave on your trip, be sure to do some research. Download any apps or sign up for any services that you think might be helpful. Once you're on the road, don't be afraid to ask locals for their recommendations on the best apps to use in their city.
Stay Flexible and Adaptable
The best-laid plans often go awry, and that's especially true when traveling. The key to enjoying the travel lifestyle is to roll with the punches and go with the flow. Things will inevitably go wrong, whether it's a missed flight or a canceled hotel reservation. But if you can stay flexible and adaptable, you'll be able to weather any storm. And who knows? You might even find that the unexpected detours are the best part of your journey.
Stay Connected
It's important to stay connected while you're on the road. Whether you're keeping in touch with family and friends or staying up-to-date on work, there are a few ways to make sure you're always connected.
One way to stay connected is to use your phone's data plan. If you have a data plan, you can use it to connect to the internet whenever you need it. Another way to stay connected is to find WiFi hotspots when you're out and about. Many coffee shops, libraries, and hotels offer free WiFi for their customers. You can also look for public WiFi hotspots using an app like WiFi Finder. If you're traveling internationally, it's a good idea to buy a SIM card for your phone so you can have access to a local data plan. This way, you won't have to worry about expensive roaming charges. Finally, consider investing in a portable charger or power bank. This way, you'll always have a backup battery for your devices in case of an emergency.
Traveling can be an incredibly rewarding experience. While it can come with its challenges, there are many ways to make the process smoother and more enjoyable. By following these 8 tips for enjoying the travel lifestyle, you can ensure that your journey is as hassle-free and memorable as possible. With a little bit of preparation and forethought, you will be able to enjoy every moment of your next adventure!