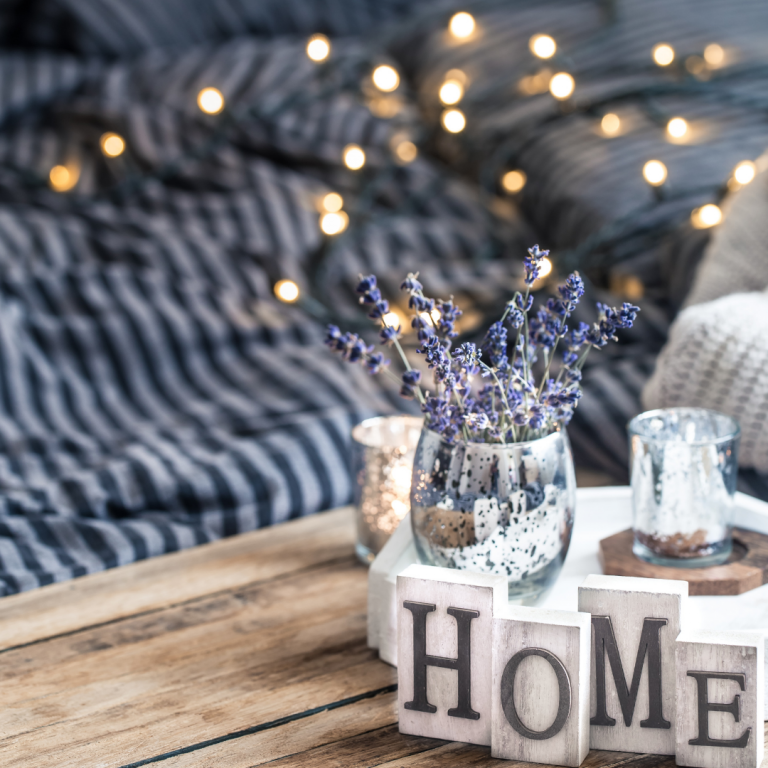 Bored? Wondering what to do with your free time while stuck at home? How about some Do It Yourself crafts? Upgrade your space. Get organized. Add some fun touches to any of your rooms and get artsy. To give you more inspiration, I will be sharing easy DIY crafts you can try to decorate your living space.
Make Hanging Mason Jar Lights
Add more light to your room but make it appealing. All you need to have is a mason jar, cord set, a lightbulb, hammer and nails, and pliers.
Once you have these materials, take out your pen and trace out the shape of your socket to your jar's lid. With the hammer and nails, you will be making out holes with what you have traced and use the pliers to cut it out. We do not stop here! You still need your hammer and nails to punch a new set of holes around your cut-out circle just so your bulb can escape the heat. After that, assemble everything in order and hang it anywhere you like. This is good both indoors and outdoors.
Use Plants and Dried Flowers
Flowers are one of the simplest ways to decorate anything. Just put some flowers in a jar or empty vase or bottle and give your space a fresh vibe. I like putting my flowers inside empty jars, and you can even design them to your likings.
Glass Hanging Candle Holders
You can do so much with your empty jars. Do not just let them sit inside your cabinets for years. Make use of them with Do It Yourself crafts. Get yourself something to hang your empty mason jar, put in a candle, and light them up. You can never have too many lights. On the off chance, if you want something that looks luxurious, you can get some professional silver tableware that you can use as the alternative to the mason jars. Also, you can place that on the dining table to enhance the aesthetic of the space.
Statement Wall Hanging
You can hang anything on your wall with this. Find something eye-catching and hang them. If you do not have any idea on what to hang, I can give you one. Materials you will need here are a wooden dowel and yarns, lots of them. Wrap up yarns of various colors in a symmetrical arrangement and hang them on your wall. It is as fast and easy as that.
Plant Shelves
For the plant lovers out there, this is a very helpful idea. Having too many plants, and you just do not know any more where to put them? Put them on walls! A wall filled with plants. Transform your space and bring nature indoors. A DIY shelf for the plants should be fairly easy; there are many instructional videos you can learn from. Either buy a melamine faced chipboard and do the finishing yourself before you hang it up, or get sized shelves and install them.
Polaroid Gallery Wall
A never-ending popular choice for the many who love to take pictures for memories to reminisce. Choose photos with rich colors! Place the pictures in a noticing spot so even your visitors can share the fun-filled memories with you. You may want to put in a new backdrop to display your polaroids on, so checking out some cool wallpapers as well as some paint colors can help you decide on how you want it to look.
String Art
Get a wooden board, nails, and your choice of strings. You get to decide what shape you would like. Scroll through Pinterest for inspiration, then start crafting. You will surely love the aftermath of your product.
Sewing, Stitching and Embroidery
If you have a knack for stitching and handcrafting, you can customize all your bedsheets, quilts, etc. The core supplies you will require are fabric, sewing machine, pins, needles, thread, measuring tape, fabric scissors, and the most important – patterns and illustrations. You can download free quilting patterns to your device through the internet, along with step-by-step instructions on how to design your own quilt.
Seashell Mobile
There is no need to buy anything with this craft. When you are out on a beach vacation, why not try and bring some seashells back with you? Collect as many as you can and connect them with a string and turn them into a mobile. Find a spot you would want to hang them, and you will have that professional-looking DIY hanging room decor.
Mason Jar Plant Holder
Another use for your empty jars! You do not have to buy pots for your new plants. Get your jars and plant them there.
Photo Lamp
Every memory is precious. We all love to reminisce about photos of our fond memories. Make a collage, print them out, and paste them on your lampshade. You will get a nice night light while also getting to see pictures of you, your friends, and your family.
Washi Tape Wall
Add some fun to your room by putting washi tapes on your wall. Cut outline strips and place them wherever. This is best for playrooms and bedrooms of children.
Paintings
You do not have to go all-out creative with this. Get yourself a canvas and paint, then paint something abstract. Prepare a color scheme and let your brush do the work. Hang them or place them on your desks or shelves. Anyone can appreciate art.
There are lots of ideas here, so plenty more to come up with, once you get inspired.